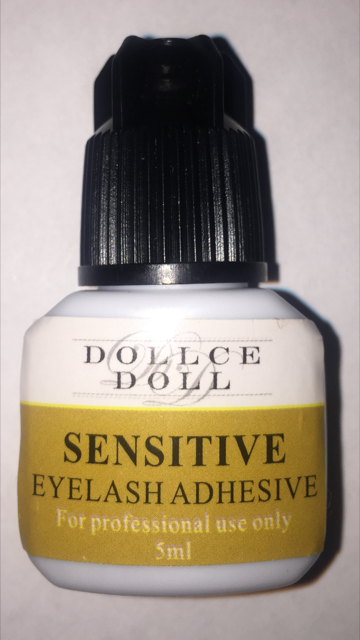 Sensitive Glue / Adhesive
Dollce Doll brings you our quality, long lasting sensitive glue. Using the same formula as our hugely popular sky glue with less fumes for those more sensitive eyes. It is quick drying.
This glue is used by the best eyelash extension professionals. Manufactured using the highest quality medically approved ingredients, it's ISO Medical approved. Black colour. It comes in 5ml and 10 ml bottles and contains enough adhesive to perform between 50 to 100 or 100 - 200 procedures depending oh how much you use. As with all glues, please patch test your clients 48 hours before their treatment. Once opened, store in a cool dry room. Keep it tightly closed in upright position. Shelf life is 5-7 weeks since the bottle has been opened.
For professional Use Only. Shake Well Before Use.