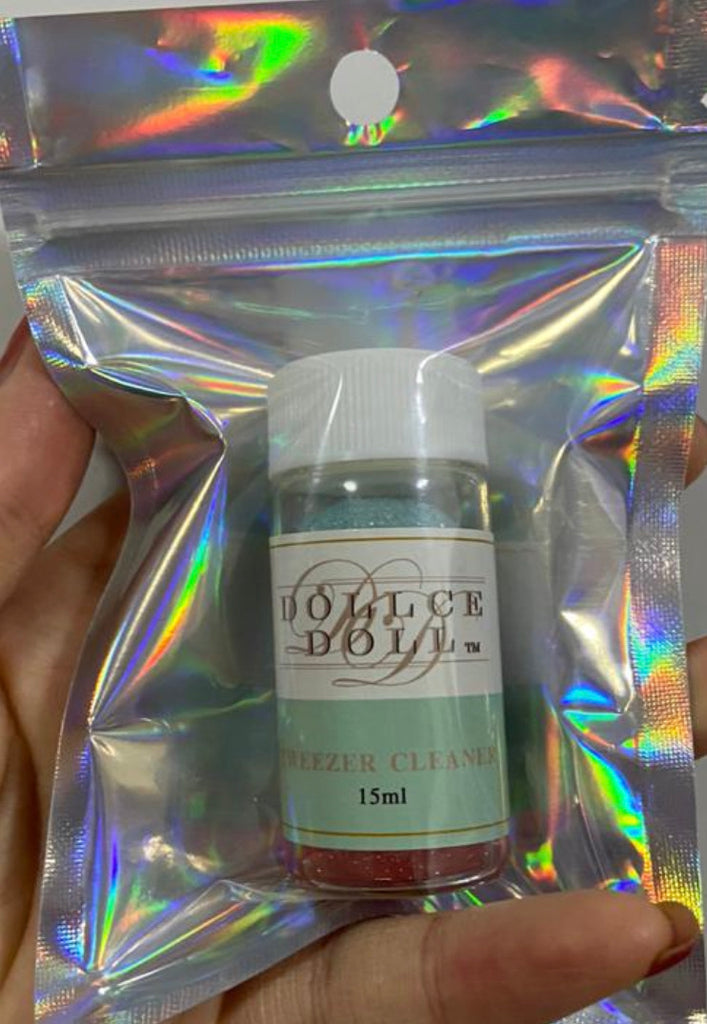 Sponge Tweezer Cleaner Latest Technology Formula
Our Amazing Tweezer Cleaner is the latest technology and our Formula is the secret to cleaning your tweezers without causing damage to them. No need for picking, pulling or filing? Our Sponge Tweezer Cleaner will do just what it says.
Simply dip your tweezers into the bottle and squeeze tightly against the sponge. Rinse your tweezers and wipe dry and you will have a beautiful pair of clean tweezers.
For use on tweezers only, NOT for use on your clients lashes or near the eyes
Store at room temperature with the lid closed tightly
Comes in assorted colours and will be picked at random

Ingredients: Acetone, Butyl Acetate, Water, Pigment